Younger Season 7: Release Date, Cast, Plot And How To Watch
Finally, Younger will return and premiere its final season this April. Read on to know more details about the date coming out, cast, plot, how to watch and the latest update news.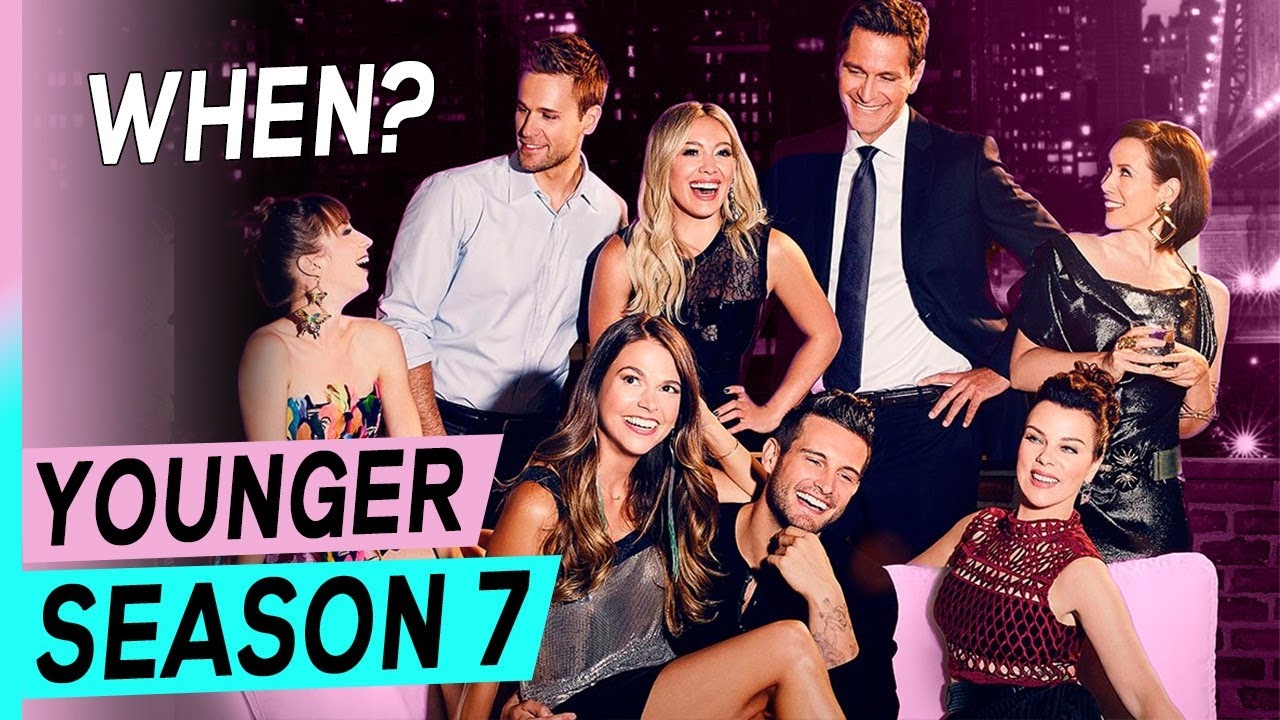 Younger Season 7. Photo: Youtube
American show Younger has successfully entertained its fans for six seasons. And now, it is all set to take its final flight. Yes, Younger is returning with its seventh and final season soon. The fans can't contain their happiness, and nor can we. So, we thought about spilling some major details on Younger season 7. We are here to deliver you all the updates on Younger season 7. From release date to cast to the drama in Liza Miller's life.
Younger is an American comedy-drama series, and it made its debut in 2015. the single-camera series originally telecasted on TV Land. After running the first six seasons on TV Land, the final season will bring debt to Paramount+. We are definitely expecting something different in the upcoming season other than the broadcasting network.
Younger is created by Darren Star, who is widely known for shows like, Sex and the City, Beverly Hills, Emily in Paris, and many other outstanding Tv shows. Moreover, the Tv show is produced under Darren Star's production company house. Younger is based on a 2005 novel of the same name by entrepreneur and author Pamela Redmond Satran, Otakukart cited.
The sixth season of Younger finished with a major cliffhanger, and the fans are curious to know the love life of Liza Miller (Sutton Foster). We don't know what the endgame will be, but we are all ready to get our answers.
When will the seventh season of Younger come out?
Before we get into the actual release date, there's one important piece of information about Younger that fans need to know: for its final season, the series will change networks. Though Younger will still air on TVLand eventually, it will premiere first on Paramount+.
If that name doesn't look familiar to you, it's because it's a part of a massive rebrand. Formerly known as CBS All Access — the exclusive home to shows like The Good Fight and Jordan Peele's Twilight Zone reboot — Paramount+ will be home to a ton of new content, including the last season of Younger, which will run for 12 episodes. According to TV Line, the first four of those episodes will hit the fledgeling streamer simultaneously on April 15. The remaining episodes in the final order will drop weekly on Thursdays after that, and — per TV Line's reporting — also be available on Hulu on the same schedule.
Younger won't be the only draw for people thinking about signing up for Paramount+; the recently announced Rugrats reboot, several different Star Trek projects, the latest take on Stephen King's The Stand, and plenty of other exciting shows will call Paramount+ their new home, according to Looper.
How many episodes will there be?
The seventh season will start streaming on April 15; it's the perfect reward for finishing your taxes. The sixth-season finale aired in 2019, and the show had to delay its final season because of the pandemic—especially since Younger is set and filmed in New York City.
According to The Hollywood Reporter, there will be 12 episodes; the first four will be available on the 15th, and the others will drop each Thursday after that.
How can I watch the final season of Younger?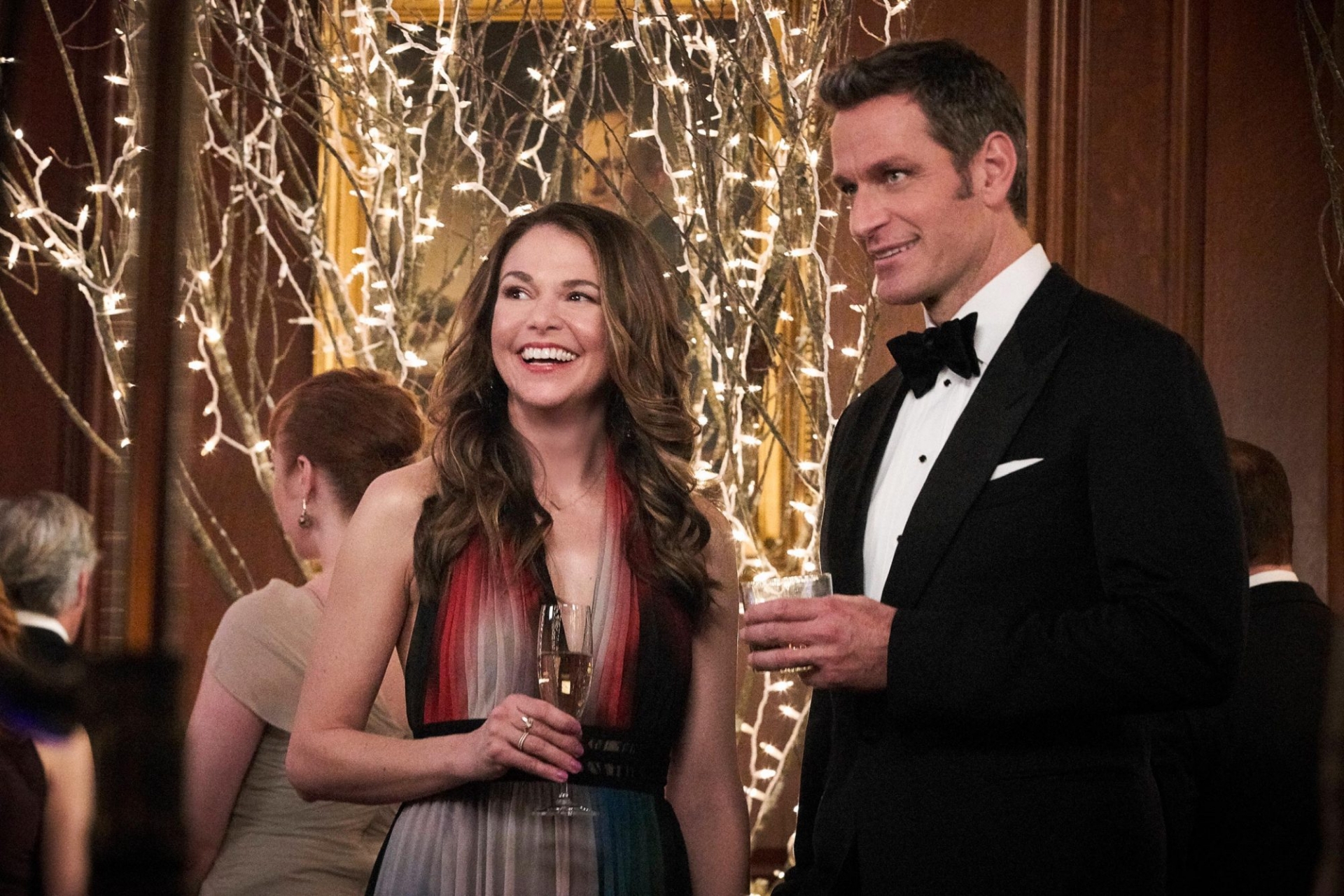 Photo: ew
Younger'sfinal season will debut on a new home — Paramount+. The Viacom-owned streaming service (formerly CBS All Access) went through a rebrand and launched on March 4. Those wanting to try Paramount+ can get a 30-day free trial with subscription plans starting at $5.99 per month. All of the show's previous seasons are available to binge-watch on the platform, too. Otherwise, all 12 episodes of Younger Season 7 will be available on TV Land later this year.
Who is returning for Younger Season 7?
"The only thing I can really say is the show picks up exactly where we left off. We start at Diana's wedding," Foster told StyleCaster in October 2020. As a quick refresher, Liza seemed to be on the brink of rekindling things with former flame Josh (Nico Tortorella) when she got a proposal from current boyfriend Charles (Peter Hermann). Meanwhile, Kelsey (Hilary Duff) is back as head of Millennial after contemplating a solo career, but her on-off boyfriend Zane (Charles Michael Davis) has been secretly recruited for Charles' competing publishing house.
It goes without saying that Foster, Duff, Hermann, and Tortorella will return for the seventh season. However, Davis will only appear as a recurring character, as opposed to series regular, as reported by TVLine. Also returning to the show in a limited capacity is Miriam Shor as the statement necklace-wearing Diana Trout, according to the outlet. "Due to scheduling and COVID-related matters, Miriam Shor and Charles Michael Davis were unable to be season seven cast regulars," Star told TVLine in a statement. "However, they will always be a much-loved and integral part of the Younger family and have added so much heart and soul to the series."'
But fret not, Younger hive. Debi Mazar will reprise her role as the artistic Maggie Amato, while Molly Bernard is back as the scheming publicist Lauren Heller. Also returning for a few scenes? Bridgerton's Phoebe Dynevor, who plays Clare, the mother of Josh's baby, Bustle reported.
Younger Season 7 Plot
The upcoming plot on Younger has been kept mostly confidential, but fans have been given a few clues. A sneak peak video from the show's Instagram account features the main cast in formal attire, clearly having a celebration of some kind. A quick snapshot shows Liza seated between the loves of her life, Charles and Josh. Fans guess that she will have to make a decision in this season about who she wants to be with, especially since her choice of Charles was not set in stone at the end of season six. Viewers also wonder how Maggie, Lauren, and Kelsey will end this next chapter.
The short video includes Kelsey Peters lamenting, "Everything that we've worked for is gone!" At the end of the clip, fans will recognize Liza's voice saying, "Accept the past, embrace the present, and keep moving forward." According to TVLine, the official logline also reveals, "After a setback at work, Kelsey doubts her career decisions and discovers a new creative outlet. Maggie gets canceled." Fans are genuinely intrigued at all these clues about what is to come on Younger.
More To Know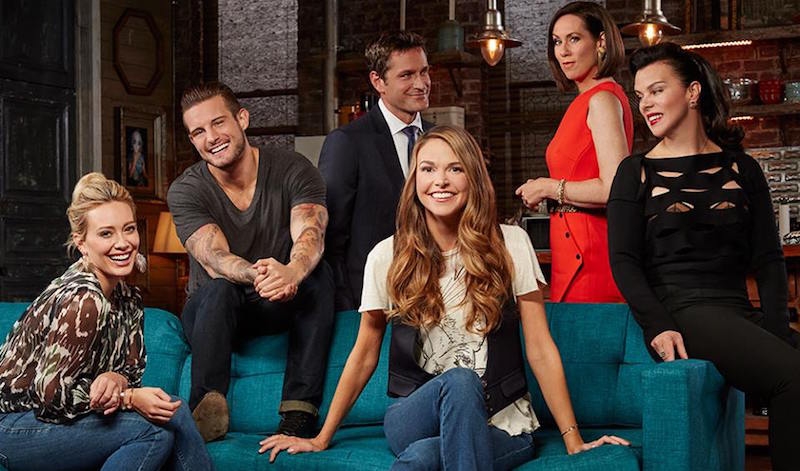 Photo: techradar247
Fans should know that there are twelve episodes of the final season, which matches the length of the previous seasons. Those who have been staying active on Instagram understand that the cast has adhered to necessary safety guidelines in keeping with the current health crisis. The Instagram video with the release announcement shows footage of the cast doing a table read entirely via video call. They filmed in New York City and began to wrap things up in late February. Sutton Foster shared an emotional video collage of Younger memories with her followers, and fans are eager to see how Liza's story ends. It might not be the end of the Younger universe altogether, though.
A spin-off starring Hilary Duff's Kelsey Peters was reportedly in early development in May 2020, but few details are known or confirmed. Younger creator Darren Star told The Associated Press that the spin-off was something he had been thinking about, and it would "possibly be a whole different show than Younger." Further adding to fans' curiosity, Debi Mazar penned an Instagram caption reading, "Ciao for now, Mags...What a JOY to play you! And that's a wrap!" That "for now" gives fans hope that these characters might tell more stories after Younger's final episode airs, Screenrant wrote.