Quick Links & Tips to Buy PS5 and Xbox Series X
PS5
and Xbox Series X SOLD OUT. How and Where to buy now? Tips and Quick Links to Buy - Updated Prices with Walmart, Amazon, Gamestop, BestBuy and More.
Quick Línks & Tips to Buy PS5 and Xbox Series X
PS5 and Xbox Series X consoles are now sold out. Make sure to follow our PS5 restock and Xbox Series X restock guides for the latest drops.
Prices of PS5 and Xbox Series X SOLD OUT
Walmart has sold out of PS5 Digital Edition, PS5, and Xbox Series X consoles. The Xbox Series S is still available for purchase at $299.99.
Walmart PS5 restock SOLD OUT
PS5: $499 @ Walmart
The flagship PS5 console includes a 4K UDH Blu-ray disc drive. As a result, the design is slightly fuller than the all-digital model. It sells for $499 and includes a PS5 DualSense controller.
PS5 Digital Edition: $399 @ Walmart
The PS5 Digital console lacks a 4K UDH Blu-ray disc drive. As a result, it's slightly thinner than its counterpart. It also sells for $399 ($100 less) and includes a PS5 DualSense controller.
Walmart Xbox Series X restock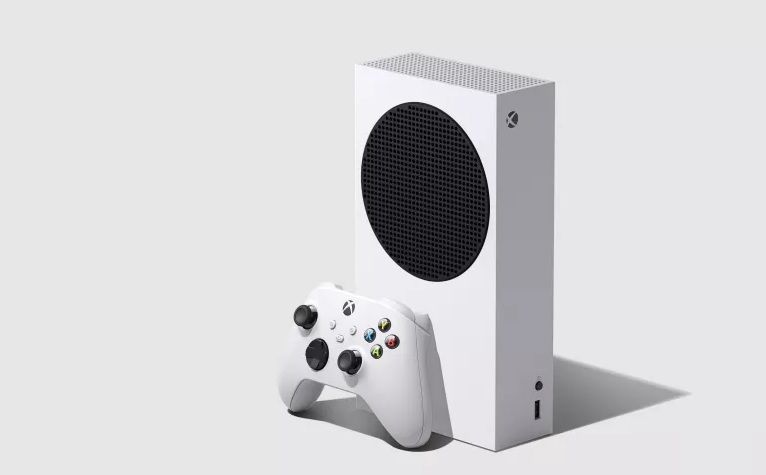 Xbox Series S: $299 @ Walmart
Still in stock! The Xbox Series S is a less expensive and less powerful version of the Xbox Series X. The Series S has a GPU with up to 4 teraflops of output, 10GB of RAM, 512 GB SSD storage, and no disc drive. It has a max resolution of 1440p with 120 fps
For those looking to buy a next-gen Xbox console: Unlike the PS5, you can purchase a 1TB SSD expansion to add to the Xbox's base storage (512GB on the Series S, 1TB on the X), though it is not cheap. If you are having trouble deciding on what games to buy, you can always buy a subscription to Xbox Game Pass Ultimate, which gives you access to a slew of digital games and access to Xbox Live Gold.
Xbox Series X: $499 @ Walmart
Back in stock March 25: The Xbox Series X is Microsoft's new flagship console. It features 12 teraflops of graphics power, 16GB of RAM, 1TB SSD, and Blu-ray drive. It runs games at 4K resolution and 60 frames per second with a max of 8K at 120 fps. The Editor's Choice console represents the pinnacle of Microsoft's gaming efforts.
Quick Links to Buy PS5 in stock now
Quick Links to Buy Xbox Series X last stock
More PS5 restock retailers
More Links to Buy PS5 at Walmart and US Amazon
Walmart and Amazon PS5 restock links
Tips and Tricks to buy a PS5 at Amazon and Walmart
Get signed in create account : The first thing you'll want to do is create a Walmart.com account if you don't already have one. Enter your address and credit card info so that in the event you score a console, you can quickly checkout. You'll also want to know the correct landing pages for the PS5 at Walmart. Unlike most items you'd shop for online, getting a PS5 in your basket does not mean you've secured one unless you checkout in a reasonable time. It's brutally unfair, but 100% a thing. Get yourself signed in and make sure your billing and delivery details are already filled in.
Once the consoles are available at Walmart you'll have to act lightning fast to secure a console and purchase it. However, it's worth noting that Walmart tends to release inventory every 10 minutes. So if you don't score a console on your first try, keep trying.
Refresh often: The product listing pages on Amazon and Walmart won't suddenly get a buy/add to basket button while you look at it. So keep refreshing the screen and get ready to hit the button once it pops.
Know your prices: The standard PS5 is $499 and the PS5 Digital Edition is $399.
Try on multiple devices: We've not really seen any advantage on Amazon and Walmart with having multiple different browsers open on one device. Pick the one you know works well on your device and have a tab open for both the PS5 and PS5 Digital Edition if you're looking to buy any of them, or just the one you really want.
Cut down your other tabs: Not always doable if you're working at the same time, but seeing as some sites really chug at a browser's resources, it might be an idea to close as many as you can just-in-case it gives you a little boost on loading times between various checkout screens.
Try the wishlist hack: We've seen a few reports that adding the console to your Amazon wishlist (or 'add to list' on Walmart) has made it easier to add to basket when PS5 stock actually appears as the button appears directly on your list. The regular listing pages often gets super slammed and crash. So yes, it's another tab to keep refreshing and we wouldn't bank on just this method, keep an eye on the listing page too.
PS5 Restock: When and Where It Takes Place, How to Get Console?
PS5 is a famously hard console to get ever since it was released. It is reported that the game console is restocked this week on ...
Xbox Series X Restock Update: How to Get it Right Now!
Like some other gaming gadgets released late last year, these consoles are extremely difficult to buy, but if you move quickly, you can grab one ...
Full List of Upcoming Games on Xbox Series X
All the upcoming Xbox Series X games are confirmed for 2021 and gathered by KnowInsiders below. Let's explore now!
Tips for GAME PS5 Restock - Mortal Shell: Enhanced Edition Released
As GAME and Very are set to drop a big number of PS5 consoles on Wednesday, gamers are urged to watch out across both websites ...
PlayStation 5 restock: Time to buy today, Updates for Amazon, Target, Best Buy, GameStop
PlayStation 5 is reported to restocked tomorrow with the exact time revealed. We also come to know more updates of the restock in giant retailers ...
Where to Buy Xbox Series X -
The Xbox Series X is finally in stock now! If you are searching for a great place to buy it, follow KnowInsiders right below to ...